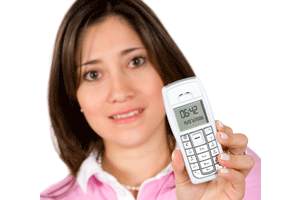 "A ban on using old new and old cell phones while operating a motor vehicle will come into effect on the first of June in Highland Park in the United States. Residents will be allowed a thirty-day grace period to get used to the idea of the new law, but after the first of July, those caught using cell phones while driving will be ticketed", says Highland Park Police Sergeant Chris O'Neill.
Police will be able to pull over drivers seen talking on their old cell phones without any other violations needing to be witnessed, and any residents who end up receiving tickets on multiple occasions could end up seeing an effect on their driving licenses.
The city council voted four to three in favor of the cell phone ban in January, though hands-free cell phones are exempt from the new law. City councilors James Kirsch, Terri Olian, Nancy Rotering, and Larry Silberman all voted in favor of the ban, with councilors Scott Levenfeld and Steven Mandel and even Mayor Michael Belsky all having unsuccessfully voted against it. The dissenting trio argued that updating traffic laws to include a ban on hands-free cell phones would have been a better move, though conceded that it was a move in the right direction.
Other towns in the local area, such as Chicago, Evanston, Glencoe, and Winnetka, have already passed similar bans.