Technology has taken many steps forward and every task now is just a click away. Mobile apps are the buzz of the hour and is available for just any and everything, offering people latest news from world politics, entertainment gossips, internet speed testing, motor fuel testing to calculating carbon footprint. 'Motors' is one domain which most of the mobile apps developers are currently focusing on.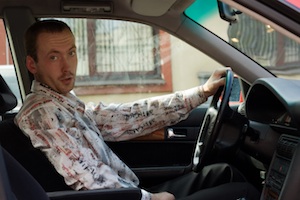 There are many applications that are built exclusively for the car owners and can be bought at nominal rates. Like if you are looking to buy a used car then go ahead and look for a suited motor app as there are mobile apps that will help you in this as well.
Buying a used car calls for several precaution and a deep research. Any small mistake anywhere can lead you to buy a lemon for yourself. So, be careful be cautious! If you are planning to buy a used car then it becomes necessary that you do not to put any sort of limitations on your search process. Technology as I mentioned earlier has eased everything. Hence being a modern used car buyer, you should readily avail the motors application that comprises a gigantic database of potential vehicles and incorporates a search engine which helps identify the main concerns of the buyer in the varied fields it offers.
Easing out the process!
The mobile application offering this utility of buying a used car comprises a database of over 150,000 cars. Of the options available, 9 out of these 10 cars are the ones that have already undergone a basic data check, supporting their authenticity to an extent. The availability of this information over the mobile with just few clicks has not only eased out the process of finding a used car but also has expanded the choice horizon without increasing the time requirement.
Find numerous examples

Suppose you are looking to purchase a Renault Clio Diesel having a price of say £3,000 to £4,000, it might be difficult to find one example in the local dealership, ignoring the quality aspect. However, here if you use the motors App, you will come across numerous examples of the cars you are searching for, some might even be obscure used cars available at beyond reach areas if you do not specify any limit or radius/distance for your search. Enter correct information, specify the right pin code and search for the best used car for your home.
Log the best of the searches
As you browse through the available list, log the cars that look best to you and later sit and scrutinize from the list. You can base your evaluation on the following factors, including mileage, year of registration, price, and distance of seller's location from home. So, if I were to look at quality used cars in Austin, TX then there are various drop downs which can help you filter the list based on fields like 'model', 'make', 'body shape', color', 'min price', 'max price' etc. You can make use of these and choose the cars that fit not only your wallets but also your needs.