Last updated April 12, 2019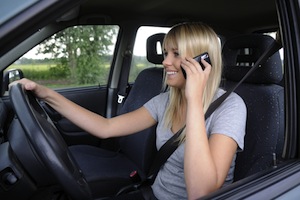 There may soon be a new form of road rage in Michigan if the state's Transportation Committee recommends a controversial new regulation. The legislators making up the committee are considering a ban on cell phone use by teen drivers. At this time, the proposed regulation would have no impact on adults unless they have teenager in the house, in which case the adults will probably get an earful.
The law, already approved by the Michigan State Senate, would make it illegal for 16- and 17- year olds who are driving under a graduated license to use a cell phone. Both placing and answering calls are included in the ban, as is participating in "verbal communication through the cellular telephone." There is an exception, however: if a vehicle were equipped with a voice-operated system, then cell use would be allowed.
The proposed law would carry a $100 fine for violators and is named Kelsey's Law to remind everyone of the tragedy of Kelsey Raffaele, a 17-year-old who was talking on a cell phone when her car crashed, causing her own death. Supporters of the legislation are hoping to prevent future Kelseys, but in order to take effect the Michigan House must move on the legislation during what little remains of 2012. Otherwise, the bill will have to start over from scratch and gain Senate approval a second time.
The law offers no incentives in the form of cash for phones, but then again, it's doubtful whether the ban would make a teen say, "I want to sell my cell phone!"