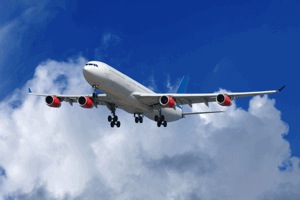 Julius Genachowski, the chairperson of the Federal Communications Commission, thinks it is about time people are able to use their new and old cell phones while flying. On Friday, Genachowski called into question the policy of the Federal Aviation Administration on the use of electronics in-flight, saying that he believes that the agency should allow more use of the devices while planes are in flight.
The FCC boss was direct and plainspoken when it came to expressing his feelings on the matter in the letter to FAA administrator Michael Huerta, which was unearthed by The Hill. "This review comes at a time of tremendous innovation, as mobile devices are increasingly interwoven in our daily lives," Genachowski says. "They empower people to stay informed and connected with friends and family, and they enable both large and small businesses to be more productive and efficient, helping drive economic growth and boost US competitiveness."
Twenty years of testing has failed to unearth any evidence that cell phones or any other form of electronic devices interfere with aircrafts, but passengers are still banned from using e-readers and tablets during both landing and take-off. Back in August 2012, the Federal Communications Commission released a study on the use of cell phones in-flight in a number of countries in Europe, which could find no direct cases of interference, although there were two inconclusive anomalies in Belgium. Given that there have been many cases of people leaving their cell phones on during flight with no ill effects then the worry over electronic devices that do not even transmit seems even more peculiar, experts say.