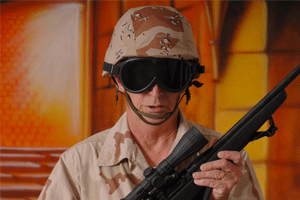 Brunswick Memorial Home is getting into the cell phone recycling business by joining forces with the Cell Phones for Soldiers program. Cell Phones for Soldiers has become well known all over the United States by reusing or recycling old cell phones which are donated by the general public in order to give soldiers who are serving in foreign countries the opportunity to make cell phone calls to their loved ones back home. The Brunswick Memorial Home, which is situated at 454 Cranbury Road in East Brunswick, will now serve as a collection point for anyone wishing to help overseas soldiers by donating their used cell phones for recycling.
"For the men and women who all too often sacrifice more for our freedom than anything they will ever receive in return, a beat up phone collecting dust in your drawer can mean more than you or they realize," says the general manager of Brunswick Memorial Home, Gene Norton. The Memorial Home has set a goal of reaching a total of one thousand cell phones donated to them by Memorial Day, a goal that if reached could translate to about thirty thousand US dollars worth of communication time for armed forces serving overseas.
Those interested in donating an old cellular phone can contact the Memorial Home during business hours by either calling or stopping in or visiting their internet website. The Brunswick Memorial Home has previously been involved in several causes relating to several veterans organizations.