Last updated April 12, 2019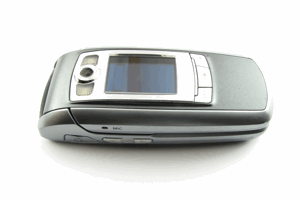 Lafayette resident Ellen Marks was more pleased than most by the official announcement made last week by the World Health Organization linking the use of new and old cell phones to the development of brain cancer. Marks' own husband, Alan, had to undergo surgery to remove a malignant brain tumor back in 2008, an illness Marks is convinced was caused by his cell phone use. So convinced, in fact, that Marks has turned into a vigorous campaigner on the issue, lobbying the California Senate, the San Francisco Board of Supervisors and the US House of Representatives to sit up and take notice and do something about the problem.
"This is an enormous problem, and I don't want to have see other families suffer like mine and others have," Marks says, noting that the wireless industry has proved a formidable opponent, using its influence to derail a proposed bill in San Francisco that would have forced cell phone companies to place notices regarding radiation levels at retail outlets. "I've become friends with people all across the nation who are dying, and some of them are young," she points out. "The youngest is twenty eight, at San Diego State. His doctor said his cell phone caused his cancer… This is bigger than we can possibly imagine." Marks admits that the wireless industry is not the only problem she faces, however, the other being an indifferent public, "a general population who loves this technology and doesn't think anything's going to happen to them".