Last updated April 12, 2019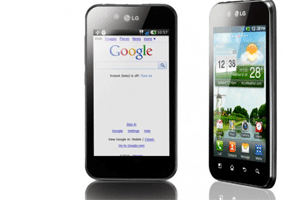 The yearly Consumer Electronics Show is to start in Los Angeles soon. It will be a platform for exhibits by many firms, and will be visited by thousands of people. Thus, Korean company LG has thought it appropriate to release its Optimus Black phone at the show.
The cell phone has been claimed to be the slimmest of all that have been made by LG till date, being only 9.2 mm in thickness. It also possesses a 4 inch NOVA touchscreen display. Cell phone experts are dying to lay their hands on the handset just to view this particular feature.
LG is hopeful that this new highlight will give tough competition to Apple's iPhone eye-retina display, one which is apparently thought to be better than any comparable device in the business. This Korean firm is also expecting to contend with Samsung' Super AMOLED display.
NOVA technology is thought to generate more brightness, which will make all cell users love it, and that's what makes NOVA technology all the more interesting. At present, there are many handsets whose screens can hardly be seen in daylight.
To top it all, when you are browsing, the latest NOVA display utilizes half of the power of AMOLED screens from Samsung.
The LG Optimus Black also features WiFi and users can find their way to particular features directly from a locked screen. In the initial phase of its launch, the phone will run Android 2.2 or Froyo operating system, but it will be upgraded to Gingerbread, according to LG.