Last updated April 12, 2019
Apple have just released iOS 7 Beta 5 just a week after we saw an update for Beta 4. As we are getting ever closer to the launch of the new iPhone(s) are Apple giving the OS a polish?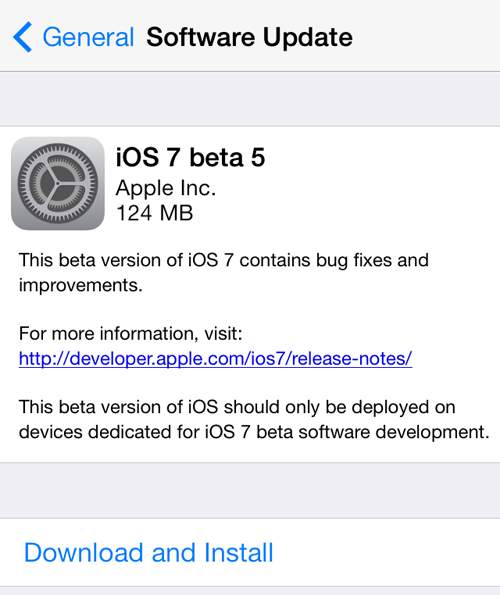 This Beta is quite a small download and weighs in at just over 120mb.
Settings Section
The major change that I have seen is that the Settings section has completely changed. For iOS 6 users and iOS 7 Beta 4 users you will see that the icons are all blue, whereas the Beta 5 version now shows new icons styles with new colour sets.
This is a view from my iPhone: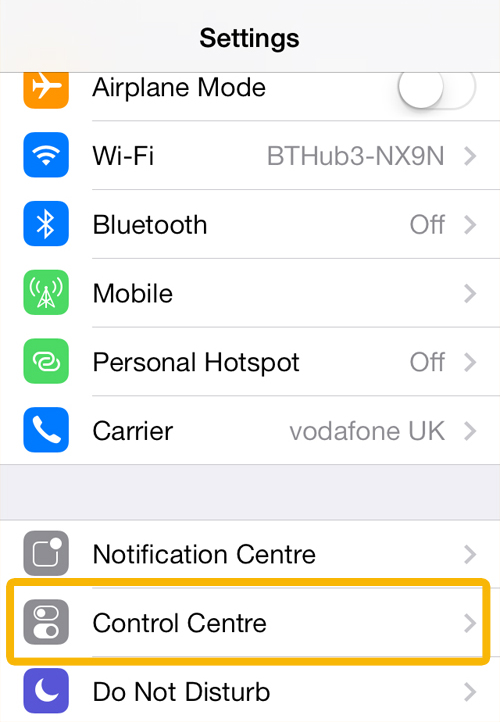 Control Center Glitch

Have you had problems with some apps not functioning correctly? Well that is probably down to the control center. There is now an on and off option, which will mean that you can access it via the lock screen but it wont interfere with your apps. I experienced this using the Twitter app. The navigation buttons at the bottom (Home, Content, Discover, Me) would be really unresponsive to touch with the Control Center active for apps. As soon as I had turned this off in the settings area, Twitter started to function as it should do.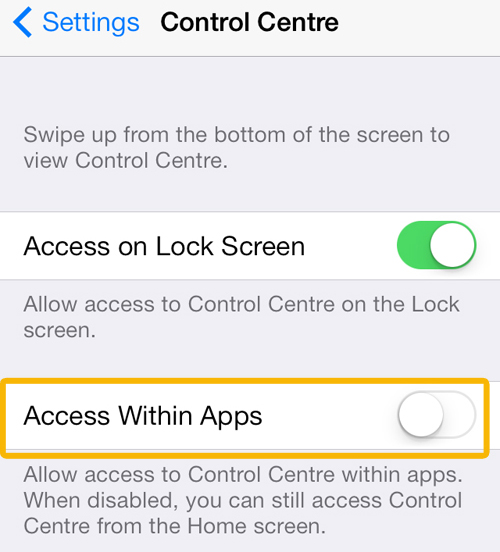 The only downside to this is that you have one option, turn off the control center for all apps, or turn it on for all apps.
However we also have to realise that this is still a Beta version of the operating system.
Twitter Icon Redesign
I have just noticed that the Twitter icon has been redesigned when you go to share something from the Safari browser. It is now a blue bird on a white background, rather than a white bird on a blue background.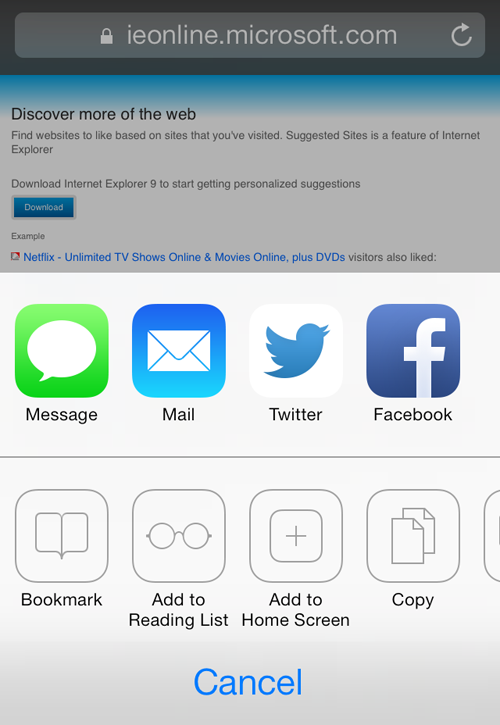 Have you spotted anything else?