Last updated April 12, 2019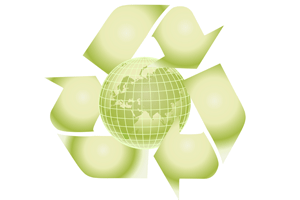 Small and medium sized businesses in India may not be able to comply with a rapidly approaching deadline from the government regarding the collection of electronic waste as they are either unaware of it or do not take it seriously. Some of the big electronic brands such as Dell and Nokia are offering to take back old cell phones and computers as a part of the move to restrict e-waste. However, experts are warning that the great majority of smaller companies are just not prepared to meet the deadline that has been given by the government on electronic waste collection and management.
The deadline is now just a month away, but many smaller and mid-size firms are either unaware of it entirely or are less than serious about complying with it due to the absence of any effective mechanism to enforce it.
The electronic waste management rules, which were released by the ministry of environment and forests last year, mean that manufacturers must collect handsets, discarded personal computers and white goods such as the likes of refrigerators and washing machines for the purposes of recycling. Companies were notified of the new rules last May and become effective from May 2012, but few of them are actually taking any notice.
"Most of the companies are doing lip service to this," says the chief executive officer of Attero Recycling, Nitin Gupta.