Last updated April 12, 2019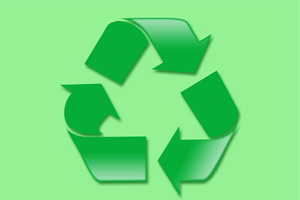 Africa, which has long been dealing with the thousands of tons of electronic waste that is shipped to the country for disposal from Europe, often under very hazardous conditions, is now dealing more and more with the problem of electronic waste that has been generated rather closer to home.
While it is more known as a dumping ground for the electronic waste of other countries, Africa is actually on the verge of outstripping Europe for the volume of e-waste it generates itself within the next five years, according to experts.
"Our study suggests Africa will generate more e-waste than Europe by 2017," says the executive secretary of the Basel Convention for hazardous wastes, Katharina Kummer Peiry. "At the current rate… by 2017 we'll be faced with so much e-waste – even more than in the EU," says Miranda Amachree from the National Environmental Standards and Regulations Enforcement Agency of Nigeria.
The two biggest contributing factors to this rise are the increased availability of new and old cell phones, computers and accessories, and population growth. Kummer Peiry notes that increased access to such devices has been encouraged, often for very good reasons, but that recycling measures are not increasing at the same pace. The head of the United Nations environment agency UNEP, Achim Steiner, notes that the issue of electronic waste can easily go from problem to opportunity providing the correct recycling procedures be put into place.