Last updated June 20, 2023
There are millions upon millions of people in the US that now own a phone, a number that has really pushed forward since Apple released its first generation of iPhone back in 2007. It's also safe to say that out of the millions with a cell phone, the majority are now Smartphone's.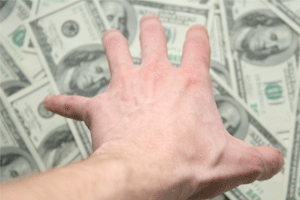 What we want to talk about in this article is how to sell a phone that you no longer use, and make the most back for it.
I know, I know, we are a comparison site so this article must be totally biased. Well we want to prove you differently here, as we want to give you some solid advice when it comes to selling a phone.
Old Phones
Firstly, if you have a very old phone then do not be too surprised if you find out that you are not being offered a great deal back for it. It is usually the newer phones that provide the most return on your phone.
iPhone's
If you have an iPhone then the best time to sell a phone is usually a few weeks before a new iPhone release. We have seen trends in the last few years where the prices of older generations start to slowly decline up until the new launch. Then after a launch, prices usually take a spiral, so make sure you weigh up the market and get in a few weeks before a new launch to make the most back.
Security
Be security conscious and wipe all data from your phone, even if the person, company or recycler that you are selling your phone to states that all data will be erased.
Play it safe and backup and remove all photos, videos, contact details, emails, text messages and login details. You can do this by completely restoring your phone to factory settings.
Where Does Your Phone End Up?
That's a good question, and rather than describing the process to you via words, take a look at this video we have had created which shows you the process a phone takes when it has been recycled.
DO's:

Do look at a variety of sites, and see what the charges are like for listing a phone, as well as the charges when the phone has sold.

If you are selling a phone for a fixed price on a site like ours, then make sure you state the condition of your phone honestly, which will speed up the process.

When sending off a phone make sure you get a receipt to prove it has been posted, and make sure it is insured.

Always wrap your phone up well to avoid damage when it is shipped.