Last updated April 12, 2019
You have to configure the VPN (Virtual Private Network) settings to create a VPN profile, that is the foremost and the basic step for your Blackberry. But, if you already have a VPN user account then consider yourself lucky, you can then easily connect the VPN profile with the WI-FI profile for the user account.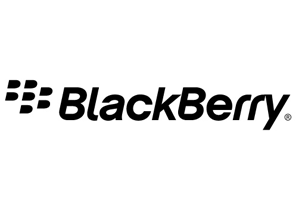 Depending on what your organization's security policies are, for your Blackberry to not prompt you for the details when you first log in, you can save your account details to your device, and then it automatically connects to the enterprise WI-FI network.
Creating a VPN Profile:

It's extremely easy to create a VPN profile for your Blackberry for top-notch security services. In addition, you won't even have to worry about any security issues. First, expand Policy > WI-FI Configuration on the Blackberry Solution Management menu in the Blackberry Administration Service.
After you're done with that 'Create VPN Profile' option must be in the front page, click it. Now simply type a name in the Name Field for your VPN Profile. You're done, don't forget to 'Save' before you quit.
When you're finish doing this, simply configure the VPN profile, it should be a piece of cake.
Create a VPN Profile based on an existing profile:


There are cases like these when you have to make a profile over another.


Follow step number one which was previously discussed above then go to Mange VPN Profiles


and just click the name of the VPN profile that you want to copy. After that you have to type a new name. End it after saving it.


Don't forget to configure the VPN profile after you finish.
How to Configure a VPN Profile:
This is easy and will just take a few seconds and requires less brain cells. Firstly, click 'Edit' on the same profile that you made or copied then just change the values for the configuration settings on the 'VPN Profile Settings' tab, click save all.
If you want more information for your knowledge, or need to know how to manage the configuring settings, see the Blackberry Enterprise Server Policy Reference Guide.
And if you decide to update Blackberry Device Information, just resend the IT Policy to the Blackberry device.
The good part about having a VPN Profile is that you can also assign another profile to a user account, but before you begin make you sure you have already created and configured a VPN Profile. Here's how you assign another profile to a user account.
Assign a VPN Profile to another user account:
You start off by expanding Userin the Blackberry Administration Service, and then you follow by clicking Manage Users and searching for the user accounts. When you find the one you're looking for, click Edit User. The on the VPN Profiles tab, in the VPN Profile Name, in the drop-down list, simply click the appropriate VPN Profile. You can also specify the login information that you want to associate with the VPN profile, IF required. Then just click the Add icon and Save All.
Tadaa! You're VPN for Blackberry had been set and you're ready to go out without worrying about your device's security being breached.
The article is written by Uzma Parveen who loves to describe the necessity of Canada VPN for internet users.