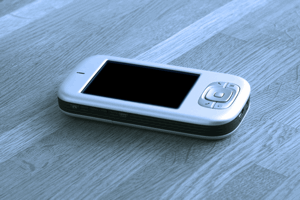 A former Hollywood reporter for the now defunct British tabloid News of the World has been arrested by UK police for his part in the used cell phone hacking scandal that has rocked Rupert Murdoch's media empire and led to the closure of the newspaper. 38-year-old James Desborough is an award winning journalist who joined the News of the World six years ago back in 2005 and became their Los Angeles-based editor two years ago back in 2009. He was arrested and questioned at a police station in London yesterday and is under suspicion for conspiring to intercept communications over the internet.
Allegations that journalists illegally hacked into the cell phone voicemails of hundreds of people, including celebrities, fellow journalists, politicians and even victims of murder and their families led to the closing of the paper last month and has seen numerous arrests, including Andy Coulson, the head of communications for the Prime Minister of the United Kingdom, David Cameron, and Rebekah Brooks, former editor of the paper who became the head of News Corp in the United Kingdom, before the scandal led to both their resignations.
News Corp is now facing a lawsuit from the private investigator that allegedly performed many of the illegal actions on their behalf, Glenn Mulcaire, who is suing them for breach of contract after ceasing to pay his own legal fees.