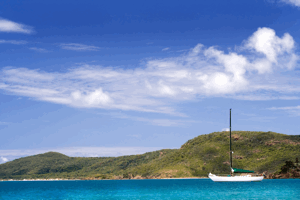 The high old cell phone fees in the Bahamas will soon be a thing of the past, according to executives from BTC. The telecommunications company says that customers can expect to see big price cuts from as early as later this month or July at the latest, while also announcing that it intends to release a variety of new tablet computers and cell phones and try to prevent dropouts by improving service efficiency. 40 new cell phone handsets will enter the market in the Bahamas in the course of the next few days, including HTC cell phones, the new Motorola phone, and the new Blackberry Playbook. BTC also intends to begin selling Apple iPhones and the iPad.
"We've got a number of exciting new promotions coming out," claims the chief executive officer of BTC, Geoff Houston. "We're expecting to see the first big change in mobile rates in early July. I would like to tell you what they are today but unfortunately we have yet to get final approval from URCA… but suffice it to say we're very excited to start to really (begin) bringing down the cost of mobile calls in the Bahamas very soon."
BTC is also intending to expand its operations to include a 4G network in Grand Bahama and New Providence, which will grow to include the Family Islands by the end of next year.