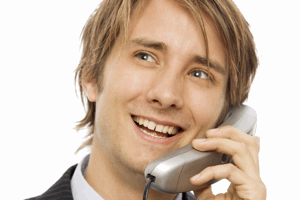 Australians are becoming ruder thanks to their use of both old and new cell phones, according to a new report. The latest State of the Nation Research report, carried out by the Australian telecommunications giant Telstra, suggests that while people are still getting annoyed by people talking loudly in public places – including public transport – on their old cell phones, the new cell phones known as smartphones are encouraging a whole new kind of rude behavior.
"More than one third of the mobiles we sell are smartphones and Facebook use on mobiles has tripled during the past year, so it's not surprising some of us aren't sure if it's acceptable to check in friends on Facebook during lunch or show off their latest apps over the dinner table," says Ms Rebekah Flaherty, the Executive Director of the Telstra Consumer department. "It's clear modern technology with instant, one click access to social networking and email had transformed the way Australians live, which is why we need a new set of etiquette rules to help turn around mobile misbehavior."
Telstra seems to actually be taking the problem seriously, teaming up with Anna Musson, an expert on social etiquette, to teach Australians about what is and is not acceptable behavior in relation to cell phones. Perhaps the simplest tip Musson has to offer when it comes to etiquette referring to the use of social media sites on cell phones is just, "Save it for later".