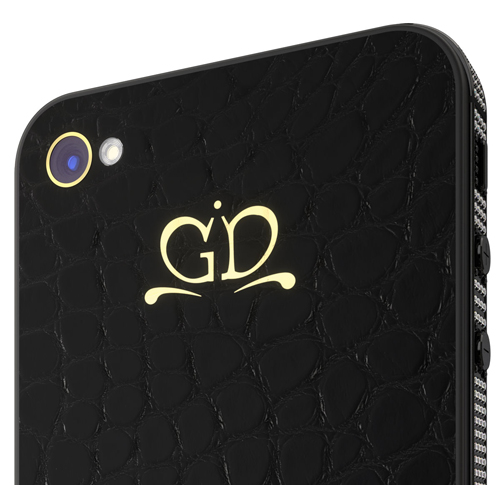 I admit it! We do have a thing for funky, fancy and very high priced phone cases here at SellCell.com – Who can resist the dazzling diamonds, glittering gold that shimmers off these jaw-dropping designs?
Well, realistically, we just really want to know who in their right mind would part ways with several thousand of dollars, for a phone case!
The iPhone 5S as we all know by now is the latest addition to Apple's Smartphone line-up, and with 5 months passing by since its launch there are so many varying phones cases and sleeves available on the open market. If you have some time to sift through the custom covers and skins for this device, you will see some real gems out there.
The one I wanted to bring to your attention today comes from the Geneva based company, Golden Dreams who you may have heard of before.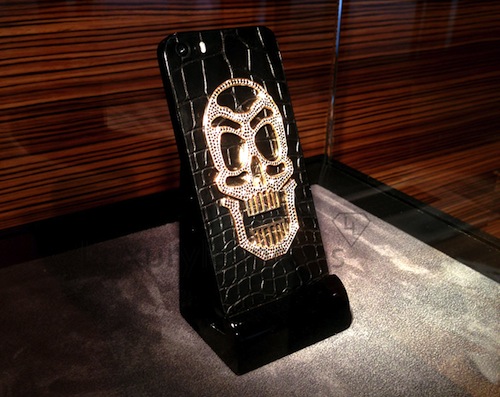 What you are seeing here is a premium alligator phone cover for the 5S, that is decorated with a rather cool skull design. Funnily enough, the cover is part of the Skull Edition collection and boasts an impressive 18ct gold design on the rear of the case.
If you want one of these super cool phone cases then be expected to pay a stinging $14,650, but do note that only 7 devices will be available for these custom designs. Another 3 designs will contain 550 black or white diamonds.
It's too late to ask Santa though, you're on your own!