Last updated April 12, 2019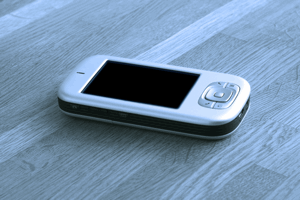 A man who was arrested for vandalism, amongst a multitude of other hate related crimes, has been sent out on the streets as a free man after the judge threw out the case because Woodstock police took evidence from his old cell phone and his computer without obtaining a warrant to do so. Assistant Crown Attorney Stephen Guiler says that because the judge ruled the evidence inadmissible, there was little point in proceeding with the charges against 32 year old Christopher Saggau as "there was no reasonable prospect of conviction" without it.
Judge Marietta Roberts has slammed the conduct of the police officers who arrested Saggau as being "reckless" and that they "held an insufficient regard for the Canadian Charter of Rights and Freedoms". "It supports the fact that evidence received from those breaches should not be admitted," she insists, saying that the police had no evidence against Guiler before they conducted the search of his old cell phone.
Not everyone is impressed with the Roberts' ruling, however, given that one of the crimes the evidence indicated Guiler was guilty of was the vandalism of Woodstock's Victoria Park cenotaph, which occurred just prior to Remembrance Day. "This could only happen in Canada, the judge rules and that's it", bemoans former Royal Canadian Legion president Charlie Dalgarno. "It tears at your heart."
Woodstock police say the police acted in good faith but will strive to ensure this situation does not happen again.