We enjoy bringing you the gadget of the week feature on SellCell.com, but sometimes the items we feature are just concept ideas, or they smash through people's financial expectations.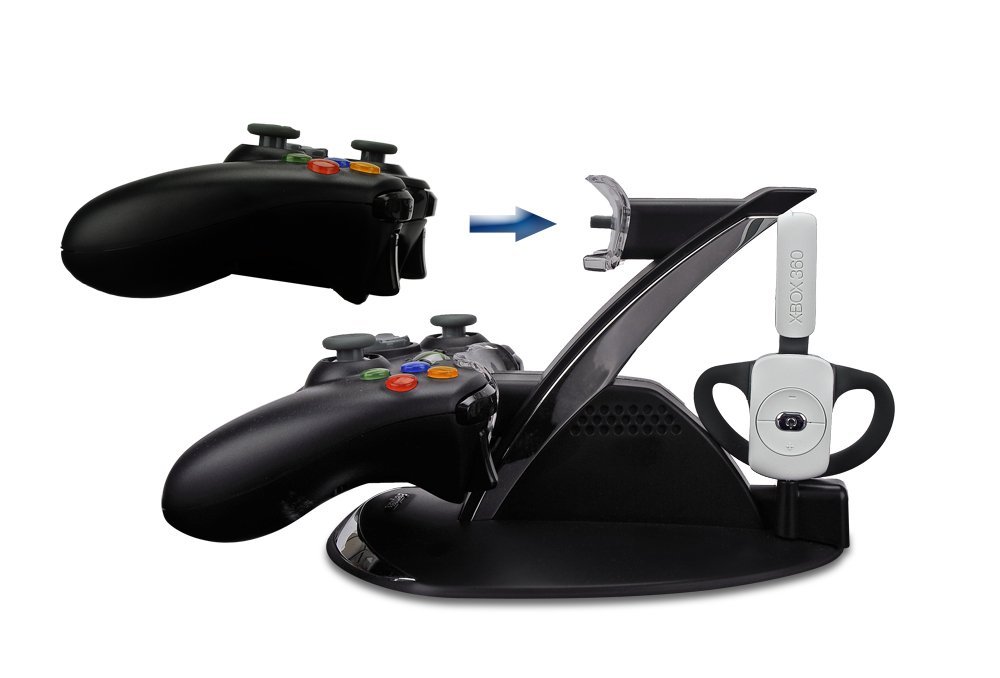 That is why, this week we have spotted a gadget that is affordable, and available to purchase right now. Better still, if you have an Xbox then this will most certainly interest you…
The gadget is a dual controller charging kit, and used in conjunction with your Xbox controllers.
This is such a convenient idea, as you literally dock the controller onto the charger, so there is no need to fiddle around with disconnecting batteries.
The best feature of this has to be the LED charge indicators.
With my Xbox I have no idea when the controller are charged as I disconnect the batteries and use a USB to battery cord, and the light on the battery always stays green. However, with the Charging dock indicators it actually shows you when the controllers are in a charging state, or if they have been fully charged up.
It takes about 2 hours 30 minutes to charge two controllers, and it can even charge up a Microsoft Wireless headset as well.
I have looked around at a couple of these docks and I did see a Memorex one, but the reviews weren't so good and it seemed to be out of stock at most popular online stores.
This dual charging kit does seem to be a great buy with 4.5 stars over at Amazon, with 64 customer reviews.
Onto the price of this gadget, you will be happy to know that it will only set you back $28.95!