We see technology breaking all sorts of barriers these days. There are literally millions of apps available in the market today, helping you with almost all aspects of your daily life.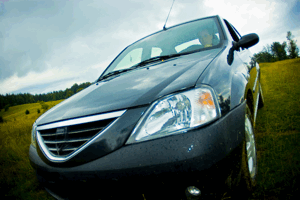 Talking about daily life, a majority of us spend a considerable amount of time in our cars – commuting to work, going on business trips, dropping off children to school, going grocery shopping, and so on. What follows is a list of four handy apps that all you frequent car commuters out there must definitely consider downloading, in order to make your commuting smooth and hassle-free.
Repair Pal
Are you facing an emergency roadside breakdown? Facing some trouble with your car lately? Looking for a reliable mechanic in your area? If yes, worry not – Repair Pal has you covered. Whenever you're facing any emergency situation with your car, this great app will help you track a car repair shop in your area and will also inform you about their prices. This will help you save a lot of time and money since you can quickly find out about repair shops with the most competitive prices, and choose one accordingly. Another important feature of this app is that it keeps a track of your car's complete repair history, so that you know exactly what repairs you've got done recently, what parts you've replaced, how much you money paid for them, what repairs you need to get done next, and so on – brilliant!
Car Locator
Forgot where you parked your car? Does that extra huge parking garage at the mall give you a nightmare while you're trying to locate your car? If yes, Car Locator is one amazing app that you've definitely got to consider downloading! Yes, as the name suggests, Car Locator helps you locate your car. Car Locator is an extremely intelligent app that automatically saves the location where you parked your car. It will then display the location on the map and will provide you with directions to it. Furthermore, the app even features a parking timer, lets you save favorite locations, notes, and images, and also gives you an option to send your current location to a friend or loved one via phone or email – how cool is that!
aCar
aCar is arguably one of the best apps available in the market when it comes to keeping a track of your vehicle. This handy app allows you to track and record a variety of aspects regarding your car, such as the gas mileage, maintenance, fill-up's, services, specification of vehicle parts (wheel machining), expenses, as well as trip details – be it personal or business. Furthermore, the app syncs in with your phone's calendar, providing you with alerts and reminders when your car needs maintenance – this also includes time and mileage based service reminders for engine oil, air filter, and so on. To make things simpler, the app then converts all this data into an easy-to-read graph, making it easier for you to track information. Whether you're looking to keep a business record of your vehicle, or looking to keep a track on your car's fuel economy, or whether you're simply looking to track expenses, this is one app that won't let you down.
Trapster
Do you end up wasting hours stuck up in traffic? Looking to give accidents and other road hazards a miss? Not a problem. Install Trapster onto your smartphone right away, and take your driving experience a notch higher. Trapster is a fantastic app that alerts its users to approaching speed traps, red lights, speed cameras, accidents, traffic, and other road hazards. The app features built-in audio-visual alerts that keeps its users updated on road hazards as they are reported, and then suggests users to use an alternate route to avoid driving though affected areas – ah, smashing!