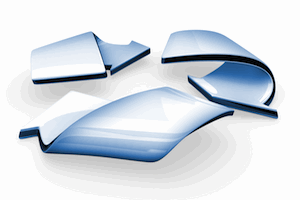 The Environmental Investigations Agency (EIA) is calling for the government of the United Kingdom to take action and put in place tighter regulations of the companies that are assigned the responsibility for the recycling of the country's electronic waste, including old cell phones. The call comes after an investigation by the Environmental Investigations Agency and the BBC's "Panorama" program showed that two sites belonging to a major UK recycling firm shipped out broken televisions to foreign countries without even testing them first. This is actually a crime under the Waste Electrical and Electronic (WEE) Resources Regulations Act that was enacted five years ago in 2006.
The amount of electrical waste, including used cell phones, comes to around a million tons per year in the United Kingdom, a rate which is currently growing at an additional five per cent per annum, and it is believed that as many as one in eight containers of supposedly working electronics that are shipped overseas contain items that are in fact already broken.
The Environmental Investigations Agency is urging the UK government to ensure that recycling firms are up to the job they have been entrusted with. "Stopping illegal exports of e-waste and from developed countries is not just about reducing the environmental and human health impacts of our waste but has far reaching and potentially very costly security implications," a report from the Agency claims, while senior campaigner Fin Walravens says that the United Kingdom is failing to take its duties seriously when it comes to e-waste.