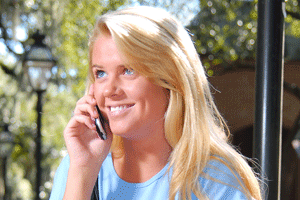 While we know there isn't a 'cell phone heaven' out there, in my opinion, cell phone hell is the trash can. So, before you go throwing that old cell phone of yours away, take a minute to check out Sell Cell and see if recycling that old cell is right for you?
Recycle for Planet Health
If you don't know much about cell phone recycling, let me take a minute to clue you in on one of the more important aspects: recycling your cell phone keeps it out of a landfill – and that means less toxins making their way to our plants, wildlife, and water. Just like with computers, cell phones are classified as e-waste and that means they need to be disposed of properly. When cell phones are recycled responsibly, even the parts that do not get reused get disposed of in a safe manner.
Selling Your Old Cell Phone
Even though the US is still somewhat new to cell phone recycling, we still have a few really good recyclers to choose from. The problem is, knowing which ones are offering the best deals for your particular smartphone or handset. That's where Sell Cell comes in. It is Sell Cell's goal to help you go through all of the choices and find the cell phone recycler offering the best deal for you.
SellCell.com
Sell Cell is a number one USA cell phone recycling comparison site. We compare thousands of cell phones daily, working hand in hand with the USA's most reliable recyclers so that you get the best deal for your cell.