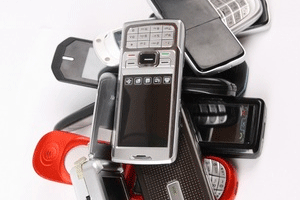 A fight over the placing of a potential cell phone tower to be built in Hoffman Estates is not over, despite the application by cell phone carrier T-Mobile having been rejected by village officials.
The majority of local residents appear to fully support the rejection of the proposed tower, which the company wished to erect at High Point Park, 1704 Glenlake Road, although the cell phone carrier could still appeal the decision.
"I'm pleased that it was denied. I'm realistic that it's not over," notes local resident Jon Walsh, who lives on Nicholson Drive. Walsh says he has lived in his home for 18 years amid constant battles "with what the park district want to put in without listening to the residents. Where will it end?" Another local resident, Dave Jones, told the committee to remember that the park was supposed to be there as "a green space for our kids and our families" and that allowing such a proposal to go ahead would ultimately be about nothing but money. "Is it more important what the kids and residents want, or the money?" he asked.
Alex Novak from T-Mobile claims that the company has considered other locations but that the park remains the most suitable for their purposes. Village officials are now waiting to see whether the cell phone carrier will alter its plans in accordance with the ruling or attempt to appeal it and push the project through regardless of local objections.