Last updated April 12, 2019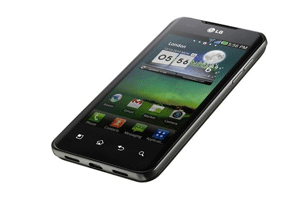 Unless someone steals the show at the eleventh hour, LG Optimus 2X seems to be the world's first Smartphone with a dual-core processor.
This new handset, besides utilizing the recent technological developments in microprocessors, also features a 1,500 mAh battery, a 4-inch WVGA screen, 1080p MPEG-4/H.264 playback and recording, HDMI mirroring, 8GB memory (extendable to 32GB with the help of an external microSD card), a rear camera (8 megapixel) along with a front camera for 1.3 megapixel video chat.
The handset is run by Android, whereas the microprocessor is a 1GHz dual-core NVIDIA Tegra processor.
While conversing with knowyourmobile.com, the President and Chief Executive Officer of LG Electronics commented, "With unique features such as HDMI (High Definition Multimedia Interface) mirroring and exceptional graphics performance, the LG Optimus 2X is proof of LG's commitment to high-end smartphones in 2011."
In January, this new mobile phone will be introduced in the Korean market, though its date of release has not yet been declared for the UK.
It has been reported that Samsung has placed an order of $350 million for these latest inventions – NVIDIA Tegra 2 chips. The mobile phone fraternity is wondering and is quite excited about the fact that dual-core phones might become the new standard.
Dual-core processors enjoy numerous benefits in comparison to normal processors. Processing in these phones occurs at a rate of 10x faster than a normal processor. In addition, the hardware acceleration for things like Adobe Flash 10.1 is much better in this processor. It also has 1080p HD video decoding and encoding facilities. Normal processors are used for streaming video, playing 3D games and mobile 3D gaming.