Last updated April 12, 2019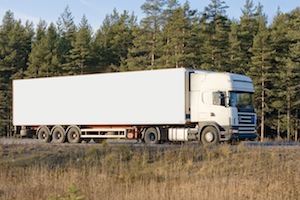 Drivers of commercial vehicles in Missouri in the United States, including school buses, will be banned from using new or old cell phones such as handheld devices and push-to-talk mobile phones while behind the wheel from next Tuesday, 3 January 2012.
The Pipeline and Hazardous Safety Administration and the Federal Motor Carrier Safety Administration are implementing the ban, with the agencies pointing to research that shows drivers are distracted by hand-held cell phones, and cause a safety risk both to themselves and to others on the road. "Anything that takes away from the full time job of driving is dangerous," claims a spokesperson for the Missouri State Highway Patrol, Captain Tim Hill, "but we don't pass the laws. We enforce them, and we will absolutely enforce this one."
The rule is regarded as a primary offence, which means that officers have the authority to force drivers to stop who are witnessed talking on their cell phones, Hill says. The rule specifically bans drivers from dialing, holding or even reaching for a cell phone while operating a motor vehicle, and applies as much to bus, truck and commercial motor vehicle drivers operating in Missouri as much as it does those who are from interstate.
Many companies have already banned their drivers from using cell phones. "The safety and security of our passengers and our students we transport is the most important thing to us," notes Timothy Stokes, representative for First Group America.