Last updated April 12, 2019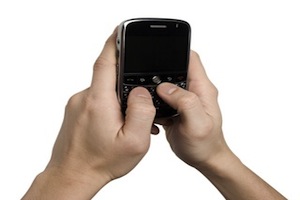 A man wanted for the murder of his wife in India was nabbed by police barely seconds after turning on his cell phone. The 25-year-old man turned on his old cell phone for as little as just three seconds in order to activate a brand new SIM card on the 5 November. However, it was enough for his number to be tracked by the Mankhurd police who had kept the number under observation since Manoj Soni went into hiding on 30 August following the strangling of his 25-year-old wife, Laxmi. It is believed that Soni, who was Laxmi's third husband, murdered his wife in a jealous rage after learning that she had once more become friendly with her second husband.
"Soni would fight with my daughter sometimes, but my wife and I did not think he would kill her," the victim's father told police. Laxmi's parents discovered her body in Mumbai on the day the murder took place, arriving at her home to find the door locked from the outside.
"They heard the victim's mobile ringing inside the house," a police spokesperson says. "Cops entered the house after breaking the door and found the victim dead." Soni disappeared in the wake of the murder and had not switched on his cell phone until 5 November, throwing away his old SIM card at the time.