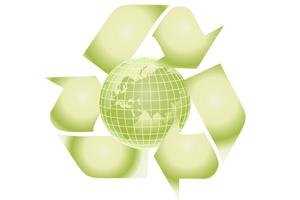 China is one of the worst countries in the world for cell phone recycling, according to a new report from the Beijing Morning Post. Less than one per cent of old cell phones are recycled in the country according to the newspaper, despite the average Chinese citizen changing their cell phone once every 15 months.
The senior environmental manager for Nokia China, Chen Min, says that research shows that used cell phones that are discarded rather than recycled pollute both soil and water with toxic substances including the likes of cobalt and nickel, yet despite a recent survey conducted by D Phone, the biggest cell phone retail chain in China, showed that Chinese citizens change their old cell phones as regularly as once every 15 months, but cell phone recycling in the country remains at an absolute minimum.
Nokia has tried its best to make the country adopt a more environmentally friendly approach to the disposal of old cell phones, beginning a "Green Box" project six years ago back in 2005 to encourage citizens to dispose of their used cell phones at any of the collection boxes have placed at Nokia service centers all over the country. The company says it is now considering joining forces with post offices to provide yet more outlets for people to dispose of their used cell phones in a safe and environmentally conscious manner, but if the Beijing Morning Post's figures are to be believed, the message just does not seem to getting through.