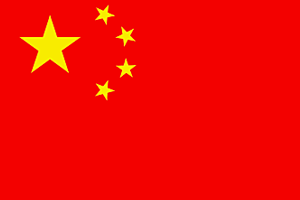 China has broken world records to become the first country with more than 900 million subscribers to new and old cell phones. The Chinese government made the announcement yesterday that the country had broken the record at the end of last month, with more than two thirds of the population of the most populated nation in the whole world now connected via mobile technology.
The number of people in China who used cell phones swelled by over 41 million in just the first four months of this year, making the total number of subscribers to cell phones around 900 million and 39 thousand, according to the Ministry of Industry and Information Technology.
With both user charges and the price of handsets having dropped considerably in China in recent years, the popularity of the technology has rocketed in tandem, with the arrival of more and more hi-tech devices also contributing to spiraling sales in the region.
Government figures suggest that in the February of 2009, barely more than two years ago, the number of cell phone subscribers in China was around 565 million, marking a massive increase in users in a relatively short space of time.
The number of people using the internet in the country has also increased, with more than 477 million people now online, with a rise of 20 million since the end of last year.