Last updated April 12, 2019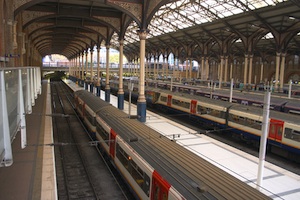 Paying for public transport could soon be as simple as just tapping a new or old cell phone if a trial that is set to get underway next month in Auckland in New Zealand proves to be a success. The scheme will see 30 staff members from six organizations, Auckland Transport, Gemalto, Paymark, Telecom, Thales and Westpac, making use of their cell phones in order to make 'tap and go' payments to use the city's public transport system, as well as to be able to make some purchases at a small number of retail outlets.
The trial will make use of the near field communication application from Thales with HOP, the final smart card ticketing system from Auckland Transport, before it is deployed on a global basis across all banks and networks. The trial, which also makes use of the XT network from Telecom, will enable the participants to use their cell phones on all buses, ferries and trains in Auckland.
"Mobile phone technology makes the option of paying for transport services using a device the majority of New Zealanders carry with them every day, a natural choice reducing the number of cards customers have to carry," says the chief executive officer of Auckland Transport, Dr David Warburton.
The chief executive officer of Telecom, Paul Reynolds, says that the days of having to use multiple cards in order to pay for goods and services are now numbered.