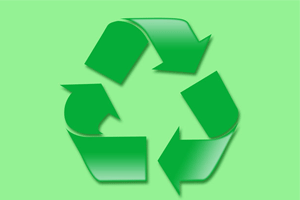 The state government of Odisha is preparing to enforce the e-waste Management and Handling Rules 2011, which become the norm all over the country from today. The Odisha Pollution Control Board has engaged the services of a private firm based in Gurgaon to collect the electronic waste from households, private agencies and government departments and then to dispose of it in a scientific and safe manner.
"The firm has set up a recycling plant at Mancheswar," says OPCB member secretary Sidhant Des. "We are also encouraging other firms to collect and dispose e-waste. We will give them permission if they fulfill the guidelines."
Although the central government's ministry of environment and forests had notified the rules back in the May of last year, it gave the producers of electronic and electrical equipment a buffer period of a full year in order for them to have time to set up collection and recycling centers for scientifically disposing of the junk.
Odisha generates approximately 3000 tons of electronic waste such as old cell phones, computers, refrigerators and television sets every year, all of which contain toxic and hazardous materials that pose a serious threat both to the environment and to human health. The great majority of the electronic waste is generated in Bhubaneswar, which has the greatest number of commercial establishments, educational and research centers, government and private offices in the state.