Last updated April 12, 2019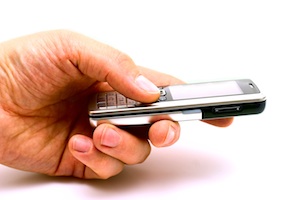 Smart Communications Inc. is considering releasing a cell phone and detection device that aims to benefit the visually impaired. The device won the company's annual search for innovative wireless applications that had been developed by students.
Known as the Wearable Obstacle Detection System and Braille Cell Phone for the Blind, the project was developed by three graduating computer-engineering students from the Mapua Institute of Technology and it consists of a wearable device that includes an obstacle detection system as well as a Braille cell phone service.
The head of the public affairs group for Smart Communications Inc, Ramon Isberto, says that it is definitely possible that the device could become available in the market soon, once a study on both its public service importance and its market potential has been conducted. Isberto says that ownership of the product will be retained by the developers but that the company is willing to assist the students to develop the project still further.
The winning application from the Mapua Institute of Technology features a dual purpose wearable device which consists of an obstacle detection system as well as a standard cell phone which has been fitted with a Braille keypad created to help the visually impaired to be able to experience ease in both communication and mobility. Braille is used all over the world by the visually impaired in order to both read and write.