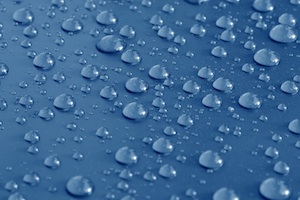 Technology from US company Liquipel that is claimed to make new and old cell phones waterproof has been licensed by the Vita Group. Liquipel says that its patented equipment, together with its patent pending process, "creates a liquid repellant coating that is1000 times thinner than a human hair but will last the life of the device… (and that) is virtually untraceable, non-toxic and will not affect nor compromise the look, feel and performance of the device."
Liquipel says that the technology is able to penetrate the entire device in full, including all of the important components both outside and inside the phone in order to be able provide the optimum level of protection against unexpected contact with liquids. The Vita licensing was announced at the Mobile World Congress in Barcelona, at the same time as the announcement about the fact that the company was also set to open operations in both Brazil and China.
The US website of the firm claims that the waterproofing service costs just $59, but that cell phones have to be shipped to Liquipel in order for them to be treated. The list of cell phones which are able to be treated is somewhat small at the moment however with only the Samsung Charge, Apple iPod shuffle, Motorola Droid X/X2, Apple iPhone 4S, HTC MyTouch 4G, Apple iPhone 4, HTC Evo Shift 4G, Apple iPhone 3g/s, HTO Evo 4G, Galaxy S2 (T-Mobile), and Galaxy S2 (AT&T) able to be treated.