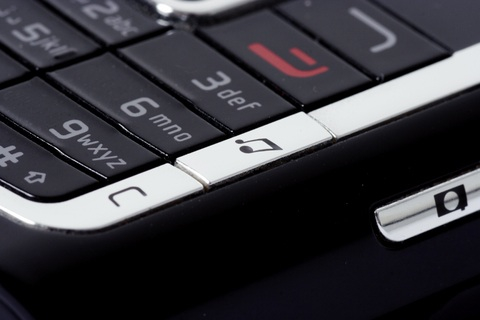 When crafting a new cell phone design, manufacturers always have to address a very basic question first of all: Will the new model be designed to appeal to the widest possible audience, or will it be specifically engineered to the phone of choice for a certain segment of the cell phone market? In creating one of its latest cell phones, it appears that South Korean manufacturer Samsung has decided to go the second route. The Samsung Galaxy Music handset, which will reportedly be released in major markets within the next few months, is intended to appeal specifically to individuals who feel that one of a cell phone's most important functions is to double as a portable music player.
To this end, Samsung has thoughtfully included an 'instant music' button that will immediately launch the unit's music player, saving users the hassle of navigating through icon menus to find the application. The handset will run on Android and will come standard with Ice Cream Sandwich. While this is a step up, as some mobile phones are still shipping without Android 4.0, some Samsung fans may be disappointed that the company has not elected to start the new Music handset off with Jelly Bean, the very latest update to the popular Android operating system.
The new handset will carry a modest camera. Rear facing only, it operates at 3 megapixels, which is nothing to write home about but of course, this handset is not designed to appeal primarily to shutterbugs.
No official launch date for the US market has been announced so far.