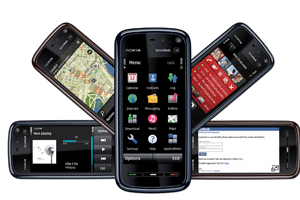 The winning schools have been named in Recycle My Cell, the national cell phone recycling (and accessories) program of Canada. The Recycle My Cell program, which is held in partnership with the Waste Reduction Week in Canada program of 2010, put the country's secondary schools and post secondary education institutes in a competition to see how many old cellphones, together with other devices such as accessories, pages, smart phones, batteries and wireless PDAs, they could manage to recycle between the dates of the eighteenth of October and the thirtieth of November last year. More than seventy schools in six provinces across the country participated in the challenge, and more than two hundred kilograms of wireless accessories and batteries ended up being collected successfully.
"We are thrilled with the extraordinary efforts made by the students that participated in the Recycle My Cell challenge," says the president and chief executive officer of the Canadian Wireless Telecommunications Association, Bernard Lord. "On behalf of Canada's wireless industry, I want to commend these enthusiastic environmental leaders of tomorrow."
Thorhild Central School of Thorhild, Alberta, Dr Charles Best Secondary School of Coqutilam, British Columbia, Rankin School of the Narrow, Iona, Nova Scotia, Danforth Collegiate and Technical Institute, Toronto, Ontario, and the Sheldon-Williams Collegiate, Regina, Saskatchewan were the winning schools and each will receive a prize of a cash donation, as well as a new smart phone which each school's Principal will give out to the student who showed the most effort in the scheme.