Last updated April 12, 2019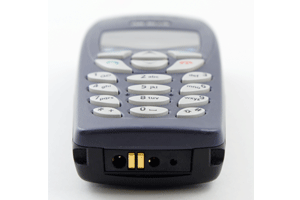 E-waste recycling, including the recycling of computers, DVD players, CD players, copiers, laptops and old cell phones will now be costing rather less for the citizens of Clinton in the United States. In fact, it will not be costing them anything at all anymore, with the town's transfer station opening its doors for free recycling as of today.
Peter Neff, the Director of the town's Department of Public Works (DPW), which runs the Clinton refuse, recycling and bulky waste transfer centre on 117 Nod Road, notes that "There were costs before" but that now "The town still needs to pay to dispose of this, but the consumer won't be charged a specific fee for it". Neff admits that the ultimate reason for recycling is to keep such products away from the waste stream, and at the end of the day it is a lot easier to convince residents to take part if they don't have to pay for it.
Two companies officially certified as e-waste recyclers, Northeast Lamp Recycling Inc from East Windsor, Connecticut, and RMG Enterprises Inc, which is based out of Londonderry in New Hampshire, both take part in the process, picking up waste to be recycled every Wednesday from the transfer station thanks to Clinton's involvement in a nine town consortium known as CREPA, with Northeast Lamp Recycling disposing of batteries and other items such as fluorescent bulbs and thermometers, and RMG Enterprises taking care of CDs, DVDs and used cell phones, among other things.