Last updated April 12, 2019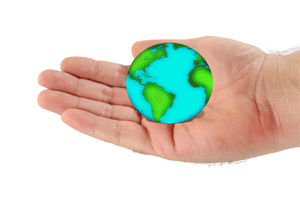 April has been declared to be cell phone recycling month by e-cycle, a buyback and old cellular phone recycling company in the United States. To tie in with "Earth Day", which is held on the twenty second of this month, the company has decided to use the whole of the month of April to raise awareness of the problems caused by electrical waste such as used cell phones, and the fact that there is an alternative, namely recycling.
"We have kept more than two hundred and twenty -five thousand pounds of e-waste out of our landfills through our recycling services for our enterprise clients, which means that millions of gallons of our drinking water have been protected from harmful toxins," says the founder and chief executive officer of e-cycle, Chris Irion. "E-cycle has also paid more than twelve million dollars to our partner companies through our mobile buyback services, allowing them to put money back into their telecom budgets to upgrade to the latest wireless technologies. The environmental and financial benefits of recycling wireless devices are clear and should be part of every organization's sustainability plan." More than seven thousand companies across the whole of the United States work with e-cycle and that since the company's inception six years ago back in 2005, they have purchased or recycled over five million electrical devices that would otherwise have ended up as landfill, including old cell phones. E-cycle is currently ranked as the eighth fastest growing environmental services organization in the United States according to Inc 500|5000.