Last updated April 12, 2019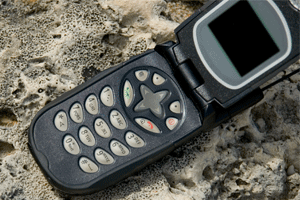 HTC is beginning its annual collection drive to recycle all the old phone books from 2010, as well as any old cell phones that those in the community wish to donate. HTC, which is based in Conway in the United States, and everyone who is involved in the community effort, will end up benefitting from the scheme. Local schools, for instance, which serve as the primary drop-off point for the old phone books and used cell phones, will get the opportunity to spend up to two and a half thousand US dollars on technology, while the overall area's school system will also receive cash to enable them to help homeless students.
Other businesses and even individuals that contribute to the recycling scheme could find themselves rewarded with cheaper rates for the collection of their trash, while the program will also mean that there is more room for items that genuinely cannot be recycled at the local Horry County Solid Waste Authority landfill.
The phone books will be sold at the highest price currently achievable, according to the Authority's director of recycling and corporate affairs, Esther Murphy. She notes that prior to the economic meltdown of 2008 recycled paper was selling at two hundred dollars a ton, but fell to just fifty dollars within a month and that these days 'sometimes you almost have to give it away'.
HTC has been involved in the collection of phone books and old cell phones for recycling for almost two decades.