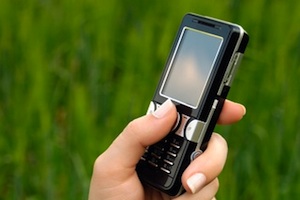 An old cell phone number formally belonging to a celebrity changed the life of a Cleveland man who moved to California with his girlfriend. Bob Gray and Liza Foster got new numbers on their cell phones when they moved states, but while Foster got a number formerly belonging to a little old lady, Gray found his new number belonged to comic actor Nick Swarsden. Many of Swarsden's celebrity friends, including the likes of Paris Hilton and Adam Sandler, were still calling his old number.
"The day after I got the number, I got this text message: "I saw you on TMZ, what a bummer". I'm thinking, 'TMZ?'" Gray recalls. The next day he got a text message from none other than Paris Hilton, inviting him to her 30th birthday bash. "We texted back: 'We'd love to come to your birthday party, put Bob Gray and Liza Foster on that list and send the address.'"
The calls kept coming from actors and agents alike, before Adam Sandler solved the mystery and found it highly amusing in the process. "I'm the one that told Adam Sandler he had the wrong number," Gray laughs. "When I relayed what I'd been doing, and parties, and the fun I'd been having with it he just thought it was hysterical."
As might have been expected in California, Gray is now writing a movie about the experience.