Last updated April 12, 2019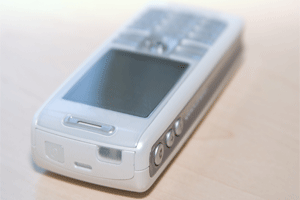 A man has been charged with two Bay City break-ins after he left his old cell phone behind at the scene of a crime. A convenience store was broken into in the early morning of September 18, with cigarettes and several tobacco pipes stolen. Officers investigating the scene discovered a cell phone on the ground that began to ring, the caller ID identifying the person calling as "Baby's Momma".
One of the attending officers answered the phone and the female caller identified the phone as belonging to 20-year-old Kyle A Schmiege, who attempted to allege that the phone had been stolen.
Schmiege had already been identified as a suspect in a home invasion on Harold Street on 19 February, where the female resident came home to find the doors wide open, and two video game consoles and a flat screen television missing. Several months later, the woman again contacted police, alleging that acquaintances told her that Schmiege was responsible for the crime.
A warrant for Schmiege's arrest in connection with both crimes was issued on 28 October. Two years ago in 2009, Schmiege was apparently present when his elder brother, Robert B Schmiege, shot a man named Dan S Haney outside the latter's home. Haney survived and later testified that Kyle had been involved in luring him out of his house, although no charges were filed against him at that time.