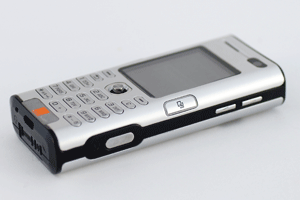 Canadians could soon be better protected against the theft of their cell phones, with the association that represents wireless companies getting ready to deny service to devices that are reported as having been stolen.
Starting on 30 September next year, cell phone customers will have the ability to register a cell phone that has been stolen, with Canadian companies then able to deny service to devices that have a device identifier that marks them as having been stolen or lost.
"This new device verification process, which will deny service to any device that is on the GSMA blacklist, is designed to help eliminate the black market for stolen devices in Canada and abroad," says Canadian Wireless Telecommunications Association head Bernard Lord. Lord says that there are no plans to charge customers to make use of the service, even though it will likely cost the industry as a whole somewhere in the region of $20 million.
The plan arrives as the CRTC consults with consumers regarding a brand new code of conduct for cell phone firms. The responsibility will lie with consumers to report a stolen or lost cell phone immediately in order to have the device deactivated, the news release of the industry group says. The moment the device is reported, the service provider will then be able to add the device onto the blacklist.
The United States will also be implementing the same plan as of the November of next year, and it is considering making tampering with a device identifier a criminal offence.