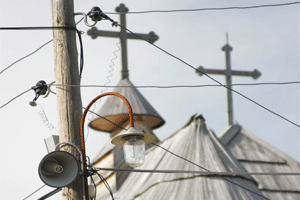 Fears over the effects of radiation emanating from cell phone towers could put an end to a proposal to erect a new cell phone tower in a wooded area only 120 meters away from an elementary school in Port Coquitlam in the United States.
While six people at the public consultation on the issue were in favor of the move, 23 spoke out against it, with concern over the growing body of evidence linking cell phone radiation to cancers, with more than 500 local residents signing a petition against the erection of the tower, particularly in the currently proposed location.
Rogers Communication insists the tower needs to be built due to demand, with service likely to become unreliable and possibly even non-existent unless new towers are constructed to keep up with the massively increasing usage. However, the arguments of Rogers Communication implementation manager Ed Fontana did little to assuage community fears.
SFU professor of engineering Faisal Beg says studies are increasingly indicating that cell phone radiation is particularly dangerous to children. "It raises the temperature of tissue in the body, especially the brain," Beg told the meeting. "Now if there is a developing child whose brain is changing every second and you start heating the brain even at low levels of temperature, you could change that brain's pathway irreversibly… You could change that child's future." Beg concluded that with other studies showing a correlation with cancer in a 100 to 300 meter radius of cell phone towers, they "should not be within 300 meters of the population, period".