Last updated April 12, 2019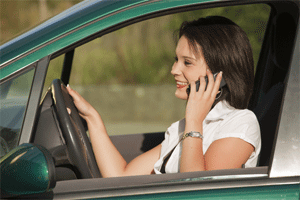 The Alexandria Police Department is planning a crackdown on drivers who are illegally using new or old cell phones while operating a motor vehicle, including those caught texting. An updated cell phone use policy was released to the media on Friday by Police Chief Loren Lambert.
"The Alexandria Police Department has begun and will continue heightened enforcement of all traffic laws relating to cellular telephone usage whilst operating a motor vehicle," Lambert declared in the release. "Although the use of these devices has become second nature, the use while driving… indisputably poses a significant hazard on our roadways."
The Legislature last year enacted three laws that were related to the use of cell phones while driving, one of which prevented anyone who was driving a motor vehicle from "using a wireless telecommunications device to write, send, or read from a text-based communication."
Any motorist aged over 18 who hold either an intermediate license or a learner's permit is banned from talking on a cell phone unless they are using a hands free device in order to be able to do so. No driver under the age of 18 is allowed to use any kind of wireless communications device. The fines and penalties for those motorists who are caught breaking the law range from $100 to $500, though if the offence has led to an accident, those penalties could be doubled.
"We are urging all who use our roadways to abide by the law and remain safe," Lambert says.