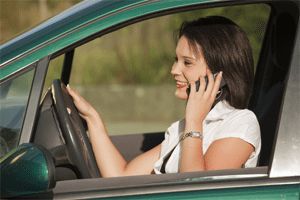 Drivers in Bozeman in Montana in the United States will no longer be able to use handheld device, including new or old cell phones, while operating a motor vehicle, following a decision by commissioners to take on the proposal on Monday evening. The ban will enable police officers to pull over any motorists who they believe are talking or texting on a handheld device, with a $100 fine the consequence for the violation.
Some people were less than impressed by the idea, however. Mayor Krauss was the single 'no' vote on the issue, with the overwhelming majority voting to making the ban final, while Bozeman resident Ryan Victor argued that "The law as it currently is being suggested tonight is not the right answer to this". He was not alone in his concern; with local citizen Richie Wells saying that it almost feels like a scam to force people to upgrade their electronic equipment. "The idea of mandatory upgrades (is) like telling people 'You have to get a Bluetooth' or saying that 'You can't have hands free devices'". Despite his cynicism, Wells admits that he hopes the ban succeeds in making people safer.
Resident Tom Keck, whose son was killed after being hit by a driver who was on a cell phone at the time, was in no doubt as to the need for the ban. "The city cell phone ordinance that is enforced will make our streets safer for everyone," he insists.