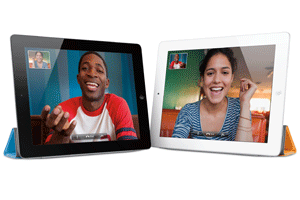 If you've got an iPad and prefer Bing to Google, then this is good news for you: Microsoft is releasing an update that will make copying and pasting from Bing on your iPad even easier, amongst other things. Here are some of the new and/or improved features
Quicker, Easier Cut and Paste
According to Microsoft, the act of cutting and pasting has been reduced from nine steps to two, thus making the process a whole lot quicker and easier.
Lasso Your Search Terms
Another new feature being implemented is called "Lasso". Basically, by drawing a circle around a word or phrase, you can initiate a search on that word or phrase. This is going to be really handy for people like me who do a lot of searching.
Better Viewing Experience
Another update to Bing promises a better viewing experience as well as the ability to swipe through the last six Bing homepage images.
The upgrade, which is marked as Bing for iPad 1.1, should become available through the iTunes App Store today. Users can download the app for the first time or update their existing apps to get the new features. In addition to those we've mentioned, Microsoft promises lots of other tweaks and improvements will be found in this newer version.
To learn more about the upgrades, you can head to YouTube and look for the video entitled, "Bing for iPad App: Version 1.1. In it, Bing Director Stefan Weitz and Product Manager Pejman Pour-Moezzi talk users through the update, using an iPad to illustrate just how Lasso and other features work.