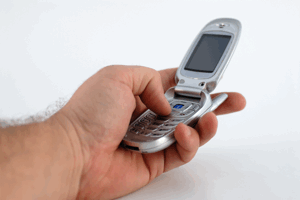 The scandal over a tabloid newspaper that hacked into the used cell phone of a murdered teenage girl in the United Kingdom is continuing to escalate. Reports are now emerging that the paper in question, Rupert Murdoch's News of the World, may also have been hacking into the cell phones of other victims of crimes and terrorist attacks and even the United Kingdom Prime Minister, David Cameron, is now calling for a public inquiry into the paper's conduct. The paper is already the subject of a police investigation as a result of the revelations.
Allegations are now emerging that the paper retains a private investigator who may have hacked into the cell phones belonging to victims of the 2005 terrorist attacks of the London Underground, as well as the family members of three English schoolgirls who were brutally murdered, allegations that Cameron has labeled revolting. "We are no longer talking here about politicians and celebrities," the Prime Minister notes. "We are talking about murder victims, potentially terrorist victims, having their phones hacked into. It is absolutely disgusting."
The United Kingdom Parliament has staged a three hour emergency debate on the controversy, a sign of how seriously the revelations are being taken. Many are demanding the resignation of the head of News International, Rebekah Brooks, while high profile sponsors are withdrawing advertisements from the paper and Facebook and Twitter campaigns are urging boycotts of all Murdoch's newspapers in the United Kingdom.