Most video producers are still making videos for laptop and desktop viewers. This is a little counterproductive, because new research from NPD DisplaySearch found that mobile users are about three times more likely to view videos.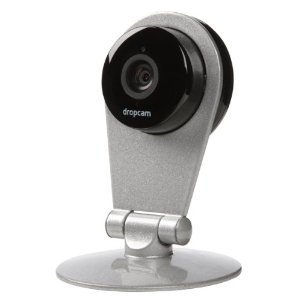 You will want to make sure that your video is carefully optimized for mobile users and that they can share it easily with their friends. Fortunately, there are some great apps that you may want to use to do so more effectively.
Vine
Vine is arguably the most popular video sharing app. You connect it to your Twitter account and share it will help you share videos that your followers may be interested in. Here are some of the benefits of using Vine:

You can see what videos are trending.


You can search for videos by hashtag.


You can look at comments other vine users have shared about videos before checking them out or sharing them with your followers.
This is a pretty cool app for seeing what videos are playing. The only downside is that it takes time to load most videos because the app consumes a lot of bandwidth from other videos that are streaming at the same time.
MixBit
Mixbit is a new app that seems like a clone of Vine. However, it was created by the founders of Youtube themselves so it has many great features that other apps don't bring to the table.
MixBit really has a unique concept. You can only upload up to 16 seconds of video at a time. However, you can then combine it with your other videos or those from other people's channels to create something entirely new. The final video can be up to an hour long.
This can be a great app for people who want to create videos featuring miniclips of a number of the best producers on the market. You can share these videos easily on Twitter and Facebook. The app is original and has a specific need that most others haven't filled.
Klip Video Sharing
Klip allows people to connect with a wide group of people around the world to share video content with. You can connect with people on Facebook and other social networking sites and see what content they have posted. There are also a number of filters that you can use to find the videos that you are most interested in. Here are some of the advantages of this app:

Unlimited downloads


Real-time updates


Advanced search features


Preview all videos with swipe command


Ability to block people from commenting on certain posts
Klip's app is available on all mobile interfaces.
Viddy
Viddy has been called the Instragram of social video. You can choose different categories that you want to follow and find videos that fall within them.
Viddy is similar to MixBit in that you can use existing content to create your own videos. The difference is that you make videos from clip art and audio sounds instead of other videos. This is really an innovative concept that allows you to create some great videos. You can also Photoshop captions on the images you are using to spread specific messages. I have seen plenty of Youtube videos made from Viddy before and found them to be surprisingly effective.
Luma
Luma is a video sharing app that was just acquired by Instagram. Luma has been a great tool for people to share and upload videos. However, they won't be able to do so after December 31st of this year.
Instagram has some new ideas for Luma in the coming year. However, they haven't shared what those are. I look forward to seeing what they have in store.
Kalen is a mobile, technology and marketing writer. He currently writes for interactive media firms that provide Video production – Alexandria, VA.