Apple's fall event has just landed amid plenty of expectations, assumptions, and rumor-pedaling. Here's what the mobile giant revealed at their latest online experience.
Fans of the Apple brand have been eagerly squirming in their seats, awaiting the September 15 event that has caused so much hype of late. Rumors have been flying around the Twittersphere as to exactly what Apple will be announcing at the latest product parley.
Prior to the event, there was a general consensus that Apple would be announcing their next-generation smartwatch (they've called the event Time Flies for crying out loud). Some people held onto the notion that Apple would be announcing the iPhone 12, while naysayers dismissed this citing supply chain delays as the reason why the brand wouldn't be divulging details about their next handset.
Well, the event has been and gone, so lets have a look at what the main takeaways are from the Time Flies Apple Event.
Apple Watch and watchOS
As you may have expected from all the furore, Apple announced the next generation Apple Watch. Here's a few of the features we will be seeing from the brand's latest wearable.
Apple Watch 6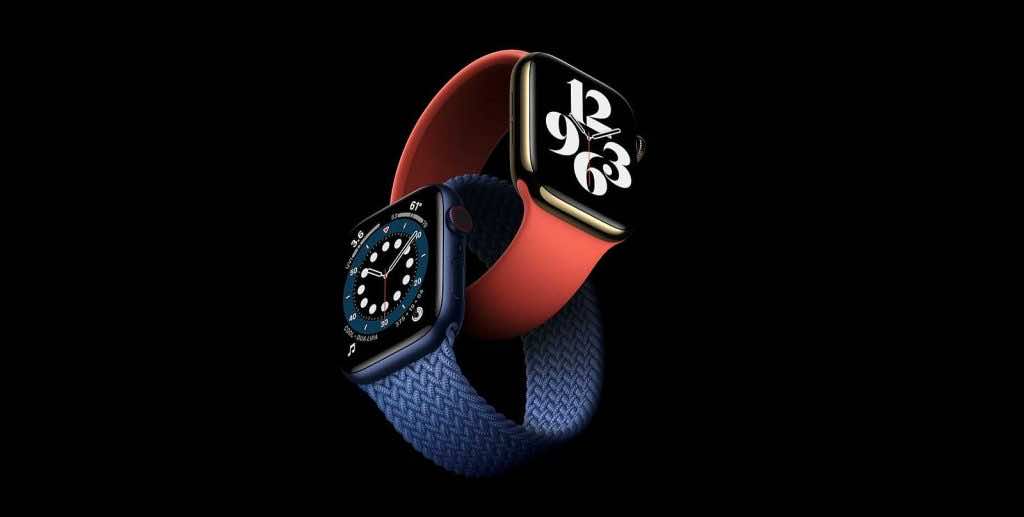 Apple has announced the series 6 with upgraded colors; blue, graphite, gold and red. The screen retains its rectangular shape. There is a new health sensor built into the back of the device. This is going to be used to measure SPO2 (blood oxygen saturation), among other things. This has obvious fitness and wellness perks.
Aesthetically, we also have a new-fangled band, which Apple are calling the Solo Loop. This is basically just Apple-talk for a continuous silicone band. You can also choose from a metal mesh band, a leather band, or a woven band. They'll be available in different sizes, too, so you can get the right fit for you.
Apple Watch will retail for $399 and will be available with a 40 and 42 mm screen. You will also be able to add cellular support for an additional $100, meaning you can take advantage of the new Family Setup (more below on that).
Apple Watch SE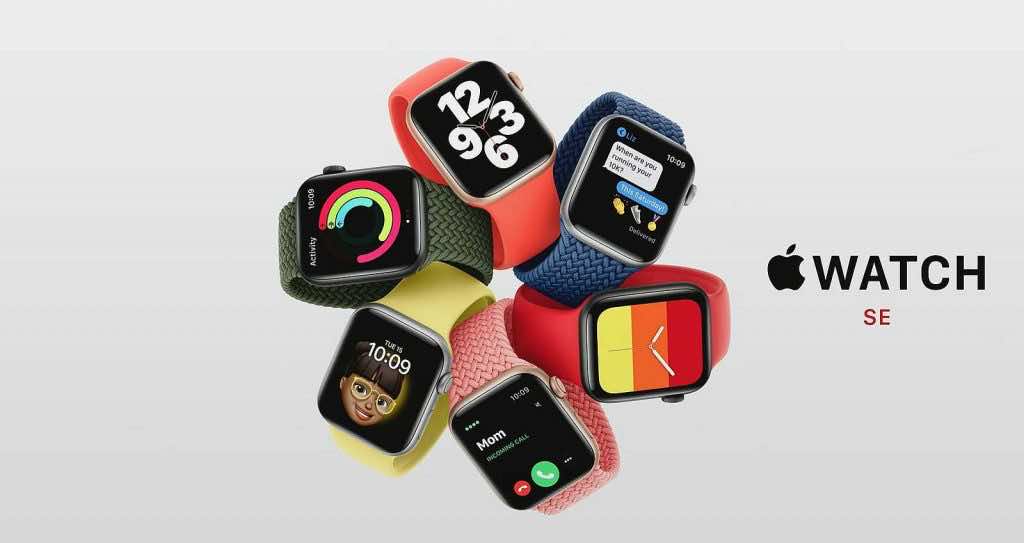 The Apple Watch SE is essentially a more lightweight version of the Watch 6. It has a reduced feature set and, as a result, will cost less than the Watch 6, selling at $279. It doesn't have the ECG monitoring, like the Watch 6, nor does it have the always-on display.
If you have either an older Apple Watch and you want the new one, then you should head to SellCell now and see how much you can get for it. You can do that here as well as checking out the prices for specific models like the 44mm Series 5 ceramic, with GPS and Cellular.
watchOS 7
The watch has an always-on display which is reportedly 2.5 times brighter than previous models. This makes it good for outdoor pursuits, particularly in sunnier climes. There is also a wide range of new faces available. The GMT face, for example, gives you the time based on your location, as well as the times in other major cities around the world.
WatchOS 7 will feature a new sleep app. It will allow you to monitor your sleep and maintain a healthy balance between sleep and wake time. It could also help improve the quality of your sleep through monitoring. On the flipside, there is now a dedicated app called Fitness+, which will deliver personalized workouts to your viewing screen and watch screen.
watchOS 7 will also feature automatic handwashing detection. This is pretty important in terms of COVID prevention, but do you need a watch to count to thirty while you wash your hands. OK, it is a feature, but this one just feels a bit gimmicky and kinda like jumping on a cause.
iPad and iPadOS
Apple has also announced the eighth generation in their line of tablets. Here's what we're looking at.
iPad 8th Gen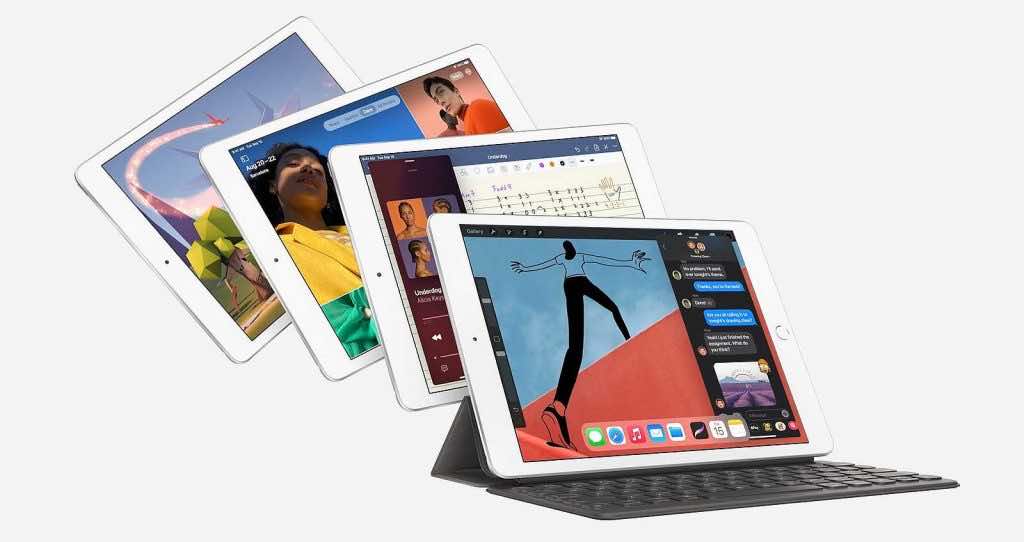 Apple have announced their latest iPad; the iPad 8th generation. It boasts a 10.2″ retina display, with two-times faster graphics and a 40% faster CPU. The new features, including iPadOS 14, could make it worth the financial plunge.
The iPad 8th generation will work with the Apple Pencil. This is a popular accessory among Apple users, who use it to create graphics, take notes, and even write emails. This will be helped along by the A12 Bionic processor, which will allow you to perform actions at a significantly faster speed than the iPad 7.
iPad 8th Gen retails at $329. It can be pre-ordered today and will be available from September 18. You can trade-in your old iPad so that you have funds to put toward the new model. Check the buyback value on sellcell, here. If you are trading in, do so sooner rather than later as older iPad Models are likely to drop in value once the new iPad is released.
iPad Air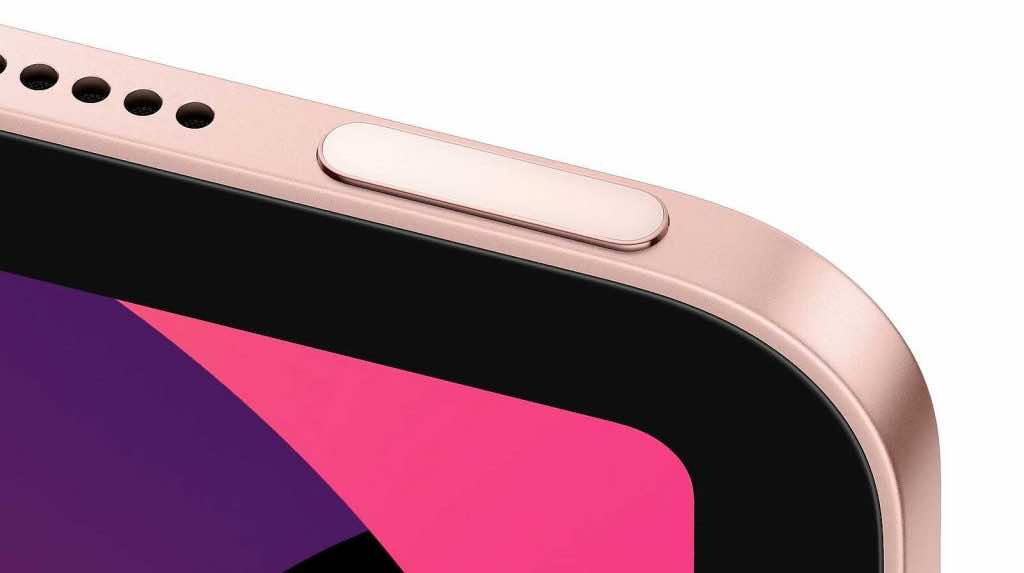 Apple has given the iPad Air a major overhaul. It now has a slightly different shape that mimics that of the iPad Pro (obviously without the Pro's price tag). The new Air has a 7 MP camera up front, while the rear camera will be boosted up to 12 MP.
This rendition of Apple's lightweight iPad Air will also come without a home button and yet also won't feature facial recognition. Instead, Apple has decided to place a touch sensor in the power button, which you can use to unlock the iPad Air.
The iPad Air is available to pre-order and will be in stores on September 18. The retail price starts at $599. If you have a previous-generation iPad Air you can trade it in on SellCell, now. Make sure you lock your price in ASAP, though, as the value of your old iPad will fall when the new models are released.
Apple Time Flies Event 2020
So, we've got a couple of new Apple Watches and some shiny iPad next-gens. Sadly, we didn't see a new iPhone announced at Apple's Time Flies event. This proves the naysayers right – it likely is down to supply chain failures and delays that we didn't get to see the new iPhone today.
This means that iPhone trade-in values are unlikely to drop…just yet. We recently reported how the iPhone 12 announcement could be the biggest since the iPhone 6. We know how buyback prices could fall before the mobile manufacturer announces details on the new handset.
With that in mind, whether you have an iPhone X (currently the most traded-in iPhone model) or an iPhone 6S, it is worth checking the buyback price on SellCell and see how much you can make. Some buyback companies offer a 30-day price lock, too, getting you the best value the closer to the new iPhone announcement we get.