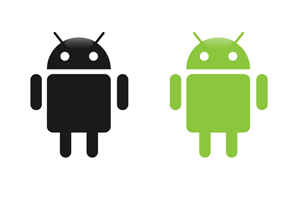 In a recent survey, Nielsen discovered that cell phone users now prefer phones sporting the Android OS over the iPhone and iOS. The difference was only 1 per cent (31 vs. 30), but experts expect that lead to widen over time.
Of course, the reason for Android's dominance is down to hardware selection. This is PC World's opinion and it concurs with mine. It is also an opinion that is backed by PC World's recently published Top 10 Cell Phones list, which includes handsets that are both currently one the market and those scheduled to arrive soon.
Here is their list. Note that many of these phones sport 4G:
HTC Thunderbolt – 4G capability.
T-Mobile G2X with Google –a minimalist handset good for gaming, multi-tasking, and video.
Motorola Atrix 4G – features dual-core processor for excellent data speeds.
Samsung Charge – LTE speeds, an AMOLED display, and a free mobile hotspot.
Samsung Epic 4G –this one has a physical keyboard and front-facing camera for video calling.
T-Mobile myTouch 4G – be aware that this phone requires an HSPA support area to perform at its best.
HTC EVO 4G – the design is minimalist and the focus is on multimedia apps and features.
Apple iPhone 4 32 GB – no list is complete without Apple somewhere.
Motorola Droid X – solid network performance.
10. Samsung Galaxy S 4G – this one is a good phone but the specs let it down when compared to other next generation smartphones.