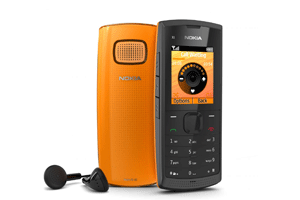 The world's biggest manufacturer of new and old cell phones, Nokia, is facing a crisis after severely cutting back its outlook for sales in the second quarter of this year and refusing to provide overall 2011 targets. The manufacturer released a statement yesterday acknowledging that "multiple factors" have been hitting them hard so far this year, including "competitive demands and market trends" in China and Europe in particular, a move toward lower priced phones in its own market as well as pricing wars with competitors, the result being that their net sales will now be "substantially below" the initial projection of over six billion Euros, while operating margins are also now expected to end up being a great deal lower the original forecast of between six and nine per cent.
"They are forced to discount a lot," notes the London based Jeffries International Ltd analyst Lee Simpson. "No one wants these handsets. This is the real terrible year for these guys."
"Given the unexpected change in our outlook for the second quarter, Nokia believes it is no longer appropriate to provide annual targets for 2011," the company claims, adding that it intends to take swift action to deal with the problem, but analysts say the news should come as a wakeup call. "Given the internal turmoil that will be generated by this news, it is increasingly difficult to see that Nokia can leapfrog one handset generation and be on par with competitors in early 2012," says WestLB analyst Thomas Langer.