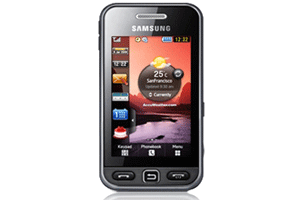 If you are thinking about replacing your current cell phone with a new one or perhaps considering the move to a smartphone, you may want to look into recycling your current cell for cash. While phones vary in value based upon manufacturer, model, age, and condition, looking through some of the more popular cell phones as well as some of the more valuable can show you how lucrative recycling your cell phone can be.
What's my cell phone worth? Take a look at these popular models and see if yours is on the list:
Apple iPhone 3G 8 GB – worth up to $101.
HTC HD2 – get up to $180.
BlackBerry Curve 8530 – valued at up to $45.
Samsung Fascinate Galaxy S SCH-i500 – recyclers are paying up to $190.
BlackBerry Storm 8530 – worth as much as $40.
Motorola DROID – some recyclers are paying as much as $77.
BlackBerry Tour 9630 – valued as much as $50.
Apple iPhone 3GS 16GB – this one is worth up to $170.
BlackBerry Torch 9800 – a popular one to recycle, this one can get you as much as $235.
HTC HD7 – valued at up to $380.
Apple iPhone 4 32 GB – with the iPhone 5 due out, you may want to sell this one for a generous $375.
If you are considering switching to an iPad 2, then you might want to recycle your iPad. Here is what recyclers are offering:
iPad 64 GB 3G – $340.
iPad 64 GB Wi-Fi plus 3G – $345.
Motorola MZ600 XOOM 32GB – $342.