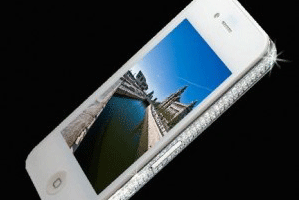 According to Canalys research group (as reported by eWeek.com), in Q4 last year, the Android OS became the world's leading smartphone platform, giving it 32.9% of the total mobile market share. Other numbers include Nokia at 30.6% and Apple at 16%.
What this means in numbers is that, out of the 101.2 million smartphones shipped across North America, Asia Pacific, EMEA, and Latin America:
33.3 million were Android phones
31 million were Nokia
16.2 million were iPhones
14.6 million were BlackBerry
3.1 million were from Microsoft
As to which of the Android phones were the most popular, that title is shared by HTC and Samsung who together accounted for 45% of the Android mobiles shipped.
Although Canalys says that 2010 was definitely a good year for the mobile market, analyst Christ Jones says that he expects 2011 to be even better – with Google, RIM (the makers of the BlackBerry), Microsoft, and Apple all vying for top spot with new mobile gadgets and technologies.
Here in the USA, we can expect to see more Apple, as Verizon will be selling the iPhone 4 beginning next week (10 February 2011). And because of that, analysts are predicting the iPhone to become top dog over Android – with an extra 10 to 20 million in sales from Verizon alone.
"Verizon will move its focus away from the Droid range, but the overall market impact will mean less carrier-exclusive deals, while increasing the AT&T opportunity for Android vendors, such as HTC, Motorola and Samsung," says Tim Shepherd from Canalys.
Image courtesy of Apple